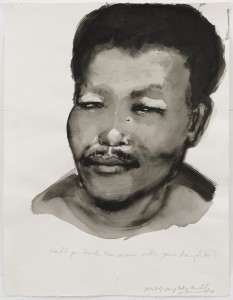 Laat onderstaand persbericht even goed tot je doordringen. 4000 verzoeken per maand. Stapels vragen om een voorwoord te schrijven of een handtekening te zetten. De verklaring van de Nelson Mandela Foundation van vandaag schreeuwt het uit: laat hem met rust!
Public asked to respect Mr Mandela's privacy
Nelson Mandela asks for his retirement to be made a reality
Nov 24, 2008 – Nelson Mandela receives an average of 4 000 messages a month from people throughout the world. Of course, many of these messages pay tribute to Mr Mandela and wish him well. Equally, many are requests, mostly for his signature, a message of support, an endorsement, a public appearance or an interview.
Mr Mandela is 90 years old and in 2004 he publically announced his intention to step away from public life. Since then he has steadily reduced his engagements, and he now appears at public events only in extraordinary circumstances.
Now, in his 90th year, he has asked that his retirement be made a reality. The Nelson Mandela Foundation would, therefore, like to reiterate that Mr Mandela no longer grants interviews, nor does he respond to formal questions from the media, researchers or members of the public.
Furthermore, given the huge number of projects and causes that he is asked to endorse, and the difficulty in selecting a few among the many worthy requests, he no longer provides messages of support, whether written or on video, neither does he endorse products or projects nor does he sign autographs.
In particular, the Foundation would like to ask members of the public not to send books, photographs or any other article for him to sign as the sheer volume makes it impossible for him to comply. Furthermore, the Foundation cannot ensure that the material will be returned safely to you.
Thank you for your continued support and your warm wishes to Mr Mandela, they are greatly appreciated.