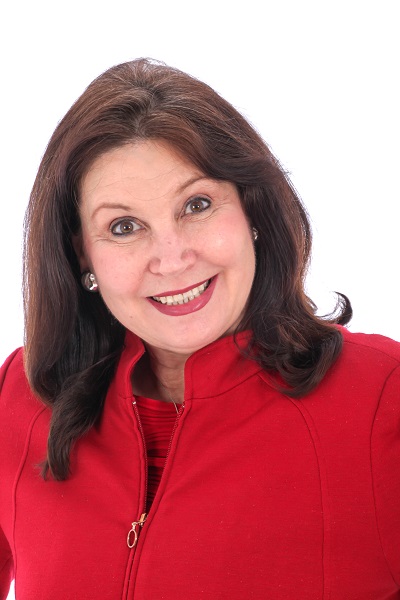 Dit is Dr. Brenda Hattingh. Deze Zuid-Afrikaanse noemt zichzelf een leadership coach en een mentor. Maar ze is ook een motivational speaker en de uitvinder van een nieuw 'succes DNA'.
In werkelijkheid is dr. Hattingh een dwaallicht. En een profiteur. Of een oorlogswinstmaker.
Dat zit zo. Deze week verscheen van haar het boek Life Lessons from Nelson Mandela about lockdown. De vergelijking tussen enkele maanden relatieve vrijheidsbeperking met 27 jaar gevangenschap is sowieso al een tikkeltje pervers maar misschien verkoopt het. Ronduit misselijkmakend is de volgende flaptekst: 'Nelson Mandela was in prison for almost 28 years. He entered his 'lockdown' period as an angry, revengeful terrorist and murderer with a dream and a vision. He emerged as a renewed, inspiring leader, became President of South Africa, and set a new tone for forgiveness'.
Van de corona naar de verzoening, ook handig om daar een graantje van mee te pikken in een tijd van black lives matter, moet Dr. Hattingh gedacht hebben. Mandela saw it all. Sluit jezelf een tijdje op en weg is de woede. Hattingh biedt aan boze, zwarte, haatdragende 'terroristen' en 'moordenaars' een panacee voor een opstandige inborst.
In de VS zitten honderdduizenden zwarte mensen in de gevangenis. Niet zelden onschuldig, vaak voor een klein vergrijp. Overal in de wereld regent het in de media verhalen van etnisch profileren en politiegeweld, van institutioneel racisme. Wat een heerlijke en geruststellende gedachte dat de slachtoffers, als ze ooit vrijkomen, als herboren vredestichters de samenleving binnenwandelen.
Ik ben bang dat Dr. Hattingh denkt dat ze voor Nelson Mandela een monument opricht. In feite besmeurt ze zijn nalatenschap alvorens deze omver te trekken.