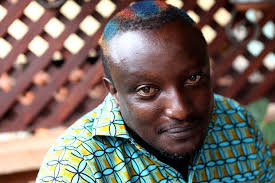 No doubt the recent decisions by frustrated MP's in Uganda and Nigeria have been a serious blow for those advocating equal rights for lesbian, gay, transgender and bisexual people, for progressive people worldwide. In the last weeks an endless stream of emails landed in my inbox crying freedom and offering lots of ideas and suggestions on how to fight back. An even crueler criminalisation of homosexuality might happen in those countries soon but then I'm sure it's only despair. Don Quichote fighting windmills. Banning the inevitable. This is my gut feeling but, hey, it won't ease your fear if you're somewhere in northern Nigeria and they're knocking on your door. Not long before he was stabbed to death Ugandan activist David Kato told me that he had exorcised all anxiety and that one day we would be free. One day.
This day seems far, far away. But dark clouds obscure the progress made, the numerous indicators of change. Less than a week ago Zimbabwe High Court Judge Justice Priscilla Chigumba ruled that the Gays and Lesbians of Zimbabwe (GALZ) is not obliged to register. The organisation regards this decision as a major blow to Zimbabwean authorities attempt to criminalise the work of gays and lesbians. A couple of hours ago a call to stop discrimination on the basis of sexual orientation by former Mozambican president Chissano was published. Yesterday, my favorite Kenyan author, Binyavanga Wainaina, taught us 'how to write about being gay'. His coming out was welcomed at a surprise party in Nairobi organised by many of his friends.
Thanks Binyavanga, you give us hope.