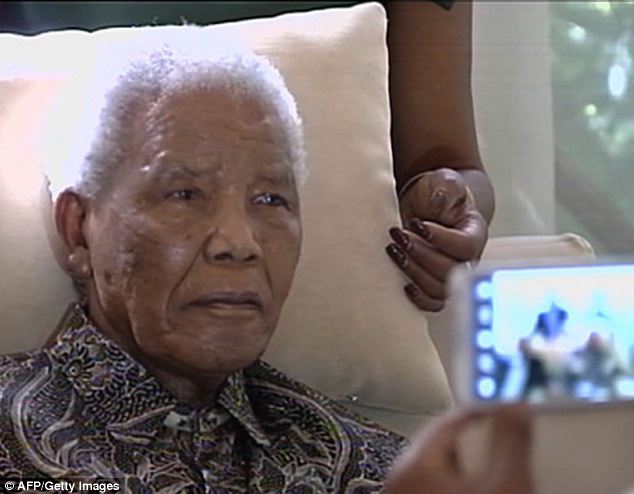 Last week, a South African newspaper wrote:'Mandela is sitting up and looking around'. The news was based on statements from grandchildren that visited him.
He's sitting up and he's looking around. It's pretty easy to ridicule the article and wonder what happened to news that was once about conflict and peace, Westgate or Lampedusa, and Prince William's intention to create an
Africa themed room for his newborn. I am sitting up for most of the time and I'm looking around all day but nobody's interested.
But this is Mandela and after months of rumours about the old man being on life treatment, or not, being unrecognizable to his closest friends or being the happiest, ever-smiling Madiba he always was, any state of
Mandela is actually news.
Well, is it? How much money is spent on camera crews, provisional tents, catering, rented luxury apartments close to the hospital where Mandela was treated? On editors and correspondents on standby, cancellations of well deserved outings booked long before? Around the minimal dregs of information — that he has a lung infection, that he is critically ill but stable, that he is critically ill and unstable, that he is slowly recovering, that he opens his eyes and that he is sitting up and looking around — a web of speculation is woven and our inner medical doctors
exchange one diagnosis after the other, one well meant piece of advice after the other:Let him go. Stop Treatment. He does not deserve to suffer any longer.
There is another inner voice screaming: Stay with us. Don't you ever leave. Be the miracle we want you to be.
And there is the inner Julian Assange or Edward Snowden in us suggesting that he is no longer alive. That they will pretend he is alive until his birthday, until family matters are resolved or until the next elections.
Over the months Mandela has shrunk into medical communiques, into kidneys, a liver, life support. Into a being that is sittung up and
looking around.
It is painful and embarrassing. Listening to endless reports of nothing that happened, watching journalist colleagues in front of shut doors and windows with curtains closed. The Mandela we knew: his captainship of soul, his mastership of fate, his non-racial convictions. The Mandela we knew: his questioning of the status quo, his thinking of the unthinkable. It feels as if the Mandela we knew will only come to life again after he's gone.
(This column I red at the 2nd ZAM Newsroom gathering in Galerie 23 on Sunday October 6, 2013.)